---
PAPERCRAFT STUDEBAKERS
---
Mark Crowel of Mattawan, Michigan sent these pictures of cardboard Studebaker models that he built from scratch. Mark drew the plans and make the patterns used to make these models. The models were built from chipboard, which is a lightweight cardboard that is commonly found on the back of legal pads. Mark describes the construction method as "strip and panel." The center section and side sections or fenders are each made of two chipboard panels drawn and cut to each section's profile shape. Each pair of panels is then joined together by cardboard strips glued edge-to-edge along the panel's profile. For color, Mark uses colored paper, posterboard, or crayon on white paper. Mark is seeking commissions to build models for interested parties. He can be contacted at marcro52@aol.com.
---
1950 Starlight Coupe


1953 Starliner Hardtop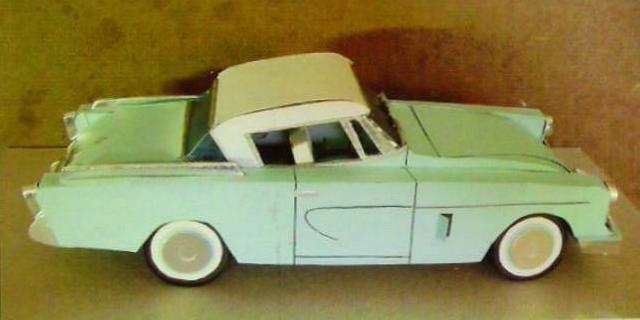 1956 President Classic Sedan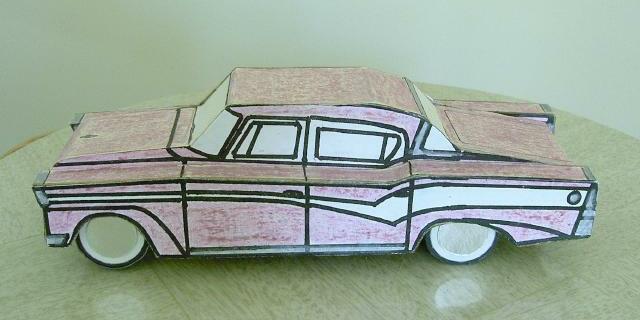 Another 1956 President Classic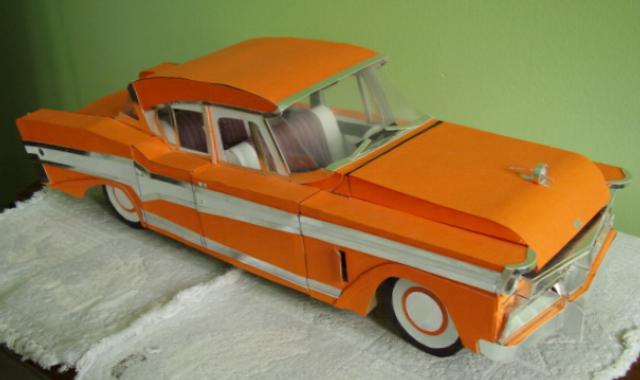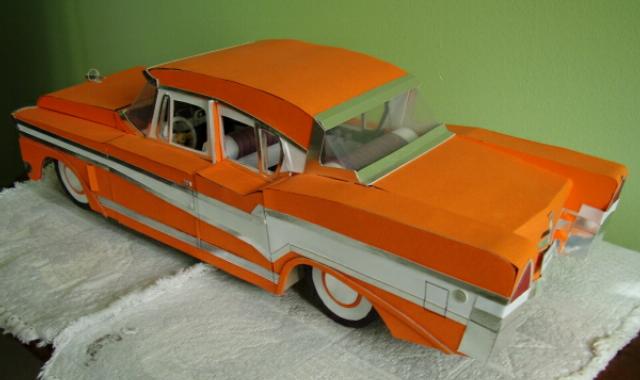 Mark made this model for Marty Long of Washington Grove, Maryland. Marty owns the real car shown here at the July 2006 Atlantic Zone Meet. As with many of Mark's models, this one has a detailed interior and engine compartment. This picture shows the engine and an interior door panel and this picture shows the dash and rear seat prior to assembly.
1958 President Starlight Hardtop




1959 Studebaker Lark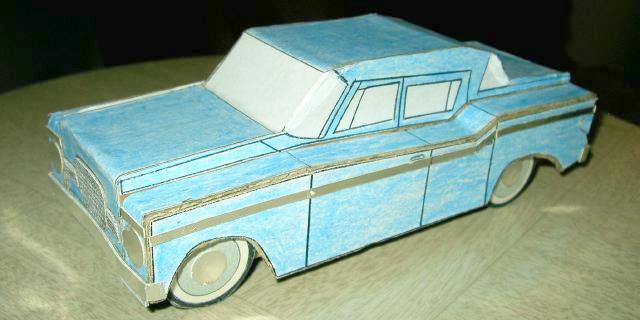 1963 Avanti Coupe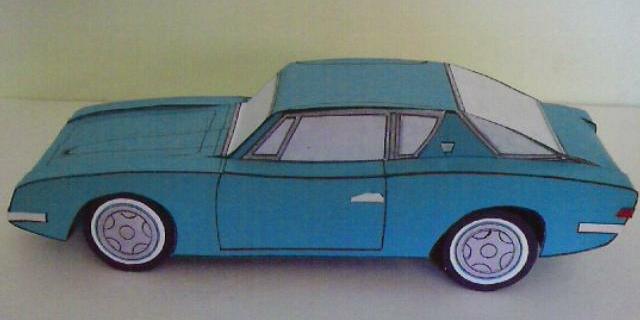 1964 Avanti Coupe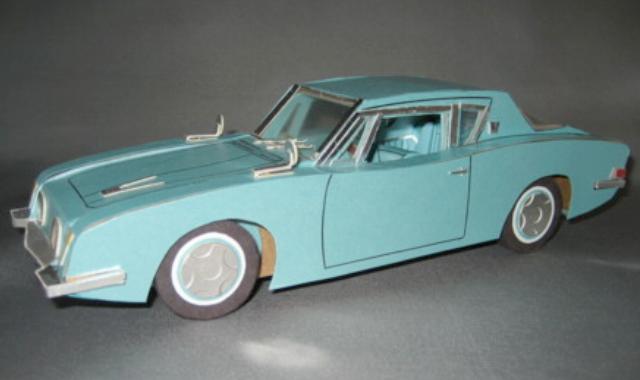 Here is a top view of the 1964 Avanti which features a detailed interior.
---
---
Updated 7/16/2010